COR #1 HEAT TRANSFER FLUID
COR #1 is a technologically advanced inhibited Propylene Glycol based fluid designed to prevent corrosion and provide excellent freeze protection and heat transfer properties in a broad spectrum of equipment applications.
COR #1 is formulated using inhibited Propylene Glycol and proprietary corrosion inhibitors that require less maintenance and provides long-lasting protection. The proprietary corrosion inhibitors also keep internal metal parts clean and rust free. Safe for contact with ferrous and non-ferrous metals. COR #1 was designed for applications that demand low-toxicity fluid and good environmental stewardship.
(Also available using USP/EP pharmaceutical grade Propylene Glycol. See COR #1 FG.)
Boiling Point @ 760mm Hg, (initial):
>300°F
Vapor Pressure @ 80°F:
< 0.62mm Hg
% Volatile by Volume:
68
Volatile Organic Compound:
5.932 lb/gallon
Flash Point (TCC):
>300°F
Health                         1
Flammability               1
Reactivity                     0
COR #1 is available in 4 x 1 gal case, 5 gal pail, 55 gal drum, and 330 gal poly tote. US DOT Hazard Classification: Not Regulated.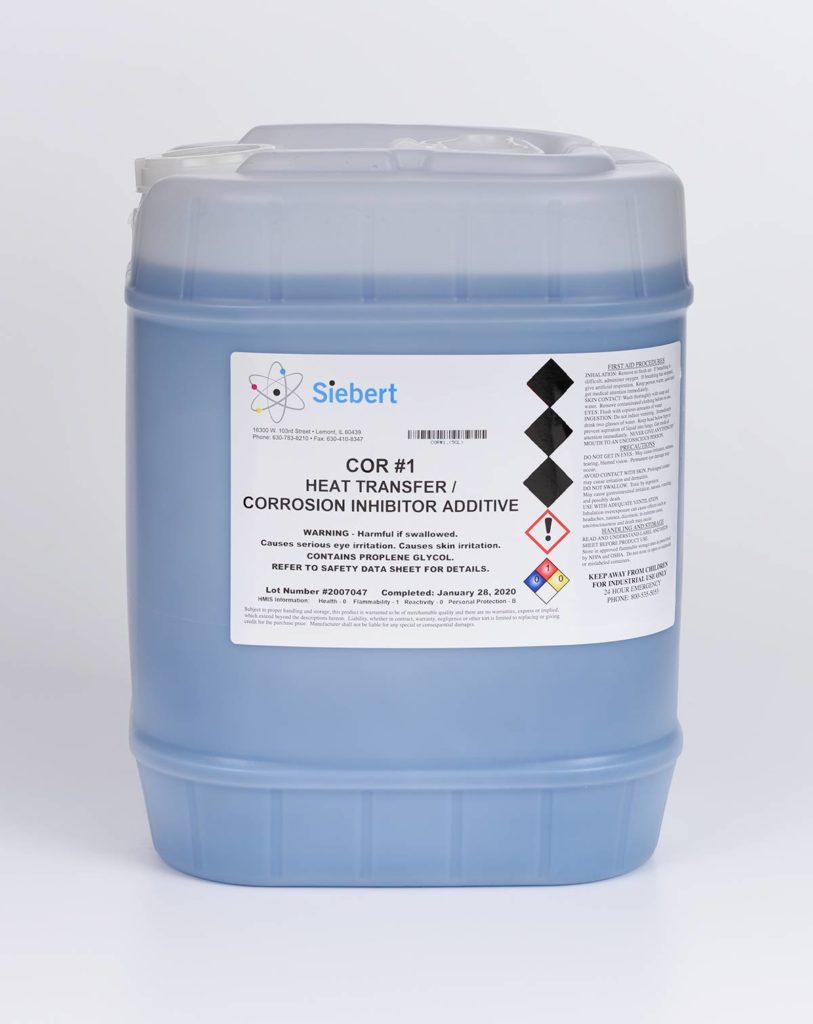 Non-Flammable
Biodegradable
Nontoxic Ingredients
Operating Range -60°F to 320°F
Proprietary Corrosion Inhibitors
Dilute-able with Deionized Water
Wide Range of Suitable Applications